Dr. John Neumann Performs Chao Pinhole® Surgical Technique in Winchester, Virginia
Gum recession breakthrough treatment also known as Pinhole Gum Rejuvenation™ and Lunchtime Gum Lift™
The Chao Pinhole® Surgical Technique (PST®), invented and patented by John Chao, D.D.S., is a scalpel-free, suture-free procedure for treating gum recession.

This procedure is performed by making a small hole with a needle in the gum tissue. Using specially designed instruments, the gum tissue is loosened and guided over the receded part of the tooth. Since there is no incision or suturing, patients can expect minimal post-operative symptoms (pain, swelling and bleeding). Most patients also are pleasantly surprised by the instant cosmetic improvement.

To learn more about the Pinhole® Surgical Technique, please contact our office.
Call Today: (540) 667-7600
Frequently Asked Questions
What is gum recession?
Gum recession refers to the loss of gum tissue along the gumline. This can occur as a result of periodontal disease (gingivitis, periodontitis, advanced periodontitis), the natural aging process, or abrasive habits when it comes to brushing the teeth.
Why should gum recession be taken seriously?
When gum recession occurs, the root structure of the tooth becomes exposed. This means that tooth decay and other problems can affect the teeth along the gumline and beneath it. Since healthy gums are essential for a healthy mouth, getting gum recession treated is important for lasting dental wellness.
What is Chao Pinhole® Surgical Technique?
The Chao Pinhole® Surgical Technique is a minimally invasive option for treating gum recession. Unlike traditional grafting techniques, PST is scalpel and suture free.
All of the tools and techniques used to perform the Chao Pinhole® Surgical Technique were created by Dr. John Chao.
How does Chao Pinhole® Surgical Technique differ from traditional gum grafting?
Traditional gum recession treatments involve the use of donor tissue or soft tissue grafts in order to rebuild the gumline. This soft tissue would be sutured in place and would join with existing gum tissue as it healed. While this traditional grafting treatment is effective, comparable results with better patient experience can be achieved through the Chao Pinhole® Surgical Technique.
How is Chao Pinhole® Surgical Technique performed?
During the Chao Pinhole® Surgical Technique, a needle is used to make a small hole in the patient's existing gum tissue. Through this pinhole, special instruments are used to gently loosen the gum tissue. These tools help expand and slide the gumline to cover the exposed root structure. There are no grafts, no sutures, and no incisions needed with the Chao Pinhole® Surgical Technique. It simply involves the adjustment of the existing tissue.
What are the benefits of Chao Pinhole® Surgical Technique?
The benefits of the Chao Pinhole® Surgical Technique are many:
Less Discomfort for the patient after treatment.
Faster recovery for the patient than traditional grafting.
No need for uncomfortable sutures.
No need for scalpels or invasive surgical tools.
No need to take donor tissue from the patients palate.
Excellent, natural-looking, long-lasting results.
Meet John Neumann, DDS
Certified Pinhole Surgical Technique Dentist Winchester, Virginia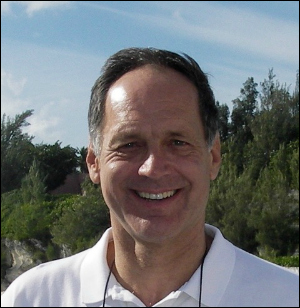 The reason people keep coming to John Neumann, D.D.S. is because there is a great satisfaction in going to a dentist that you know and trust. He has been practicing for over 30 years. His care and concern for patients has brightened thousands of smiles.
Highly committed to mastery in the latest dental techniques and innovations, Dr. Neumann has continued to pursue the education he began many years ago at the University of Virginia. He went on to extend his education, receiving his doctorate from the Medical College of Virginia School of Dentistry in Richmond, Virginia. In his class of 110 students, he was one of two who graduated early.
He is board certified and an active member of the American Dental Association, the Virginia Dental Association and the Shenandoah Valley Dental Association. He has completed dental courses involving full mouth restorations both at The Pankey Institute and The Dawson Academy, which are two highly regarded institutions of continuing dental education. Dr. Neumann has been surgically placing implants for over 30 years. He has far exceeded his continuing education requirements in order to offer the latest procedures to his patients. An example being the completion of a course in "Pinhole Surgery". This periodontal technique allows adding gum to the sides of the teeth. This eliminates recession areas that cause sensitivity and cosmetic problems.
Due to his extensive experience with both implants and crown and bridge, he has been able to solve some very difficult restorative procedures. Having a vast knowledge of rebuilding someone's dental needs is required for proper results. It is a matter of knowing what works and what does not, through experience.
He has been placing implants longer than anyone in the Winchester area. The intense training, in which he participated, in the early 1980's has been able to advance him through many difficult implant procedures in the process of rebuilding patient's natural smile. Not only a proper smile is important in implants, but they have to be strong enough to function and still be supported by proper bone. Not many dentists can say that they have implants still functioning after 30 years of use.
Dr. Neumann graduated from James Wood High School before going to the University of Virginia. His wife, Jenny, grew up in Winchester and graduated from John Handley High School, as has their two daughters, Nicole and Ashley. John is very active in the community with his volunteer work and support of local charities. He is a past president of the Winchester Host Lions Club, past president of the Winchester Frederick County Dental Society and has been involved with the Shenandoah Apple Blossom Festival ever since he returned to Winchester after graduating from dental school.
Outside of the office he enjoys practicing his culinary talents, traveling and spending time with his family and his two golden retrievers, Shadow and Montana.
One of Dr. Neumann's most satisfying accomplishments has been being the recipient of innumerable thank you letters, cards and emails from extremely satisfied patients after their work has been completed. Every thank you that he receives reinforces his desire to keep learning and working. Dr.Neumann looks forward to helping you with your dental needs.
Request an Appointment
Send us an e-mail and we will contact you shortly!
1002 Amherst St, Bldg B
Winchester, VA 22601